For the balance of body and soul, every big city has a piece of greenery or a park, where its inhabitants go to relax after hard working days or run there with their family for a walk. On the occasion of World Earth Day (April 22), I put together cities that are among the greenest capitals in Europe and have much more of these green oases than usual. After a day in the center of the metropolis, such a rest in the fresh air will come in handy.
Helsinki, Finland
Helsinki is the European capital with the cleanest air and water . It is also caused by the greenery that is present almost everywhere. It is an ideal holiday choice if you like active recreation. Cycling, running, hiking, canoeing or paddleboarding. Any activity is welcome here. No wonder it is a city that ranks among the TOP in terms of quality of life.
From Helsinki, it's a jump to Tallinn, whether for a day trip or longer. You can get there by ferry. Tallinn also won a place on this list.
Ljubljana, Slovenia
Ljubljana ranked first in travel preferences for 2022 , ie. that if I (not only me) recommend traveling this year, it is Slovenia. The country is open to sustainable tourism and the way of life. It is for me the ideal of eco-friendly travel and state. They see that they are aware of the climate crisis and are trying to change that.
Slovenia has breathtaking nature, from the Julian Alps, through Lake Bohinj to the Soča River. It is an ideal active holiday where you will not be bored.
Bern, Switzerland
Switzerland is also one of the most developed countries in Europe . Beware, however, it is not in the European Union, so beware of SIM cards. Slovaks will probably not be pleased with local prices, which are adjusted to their salary. On the other hand, it is a country where nature has a free hand. The Alps are beautiful, the alpine villages with waterfalls and typical chalets even more beautiful.
Bern is the capital (although Switzerland theoretically does not have a capital), which is beautifully green despite the buildings and you will not feel at all in the metropolis.
Stockholm, Sweden
Every year, Stockholm is one of the capitals that thrive in every way, especially the eco. Royal National City Park is the true green lungs of the Swedish capital along with Kungstradgarden Park. It was founded in 1400 and is a popular meeting place for locals and tourists alike. The park is beautiful even at the time of flowering cherry trees.
And in Stockholm it is wonderful even during the Christmas markets! Honey, but really nice. They are one of the most beautiful Christmas markets in Europe.
Reykjavík, Iceland
An isolated island in the Arctic Ocean, Iceland , is a perfect example of a perfect life  for those who love nature. Except for the cruel wind that's on the agenda here. Iceland abounds in untouched wildlife and unique activities or experiences. Reykjavik is a city that is lively, eternally vibrant and especially green.
The island operates on geothermal energy and is used by 99% of all the country's inhabitants. The main roads are still heated, otherwise it would be a nice slide in winter.
Tallinn, Estonia
Tallinn is the capital of Estonia, one of the Baltic republics that people like to exchange. Many people remember it as a beautiful, relaxed and pleasant city, developing nicely and advancing. I agree. It has a unique history, medieval architecture right in the center and, like Stockholm, and even more beautiful, Christmas markets.
Outdoor sports and fresh air enthusiasts will also enjoy themselves in Tallinn. It doesn't look like a metropolis here at all and it's so delicious here!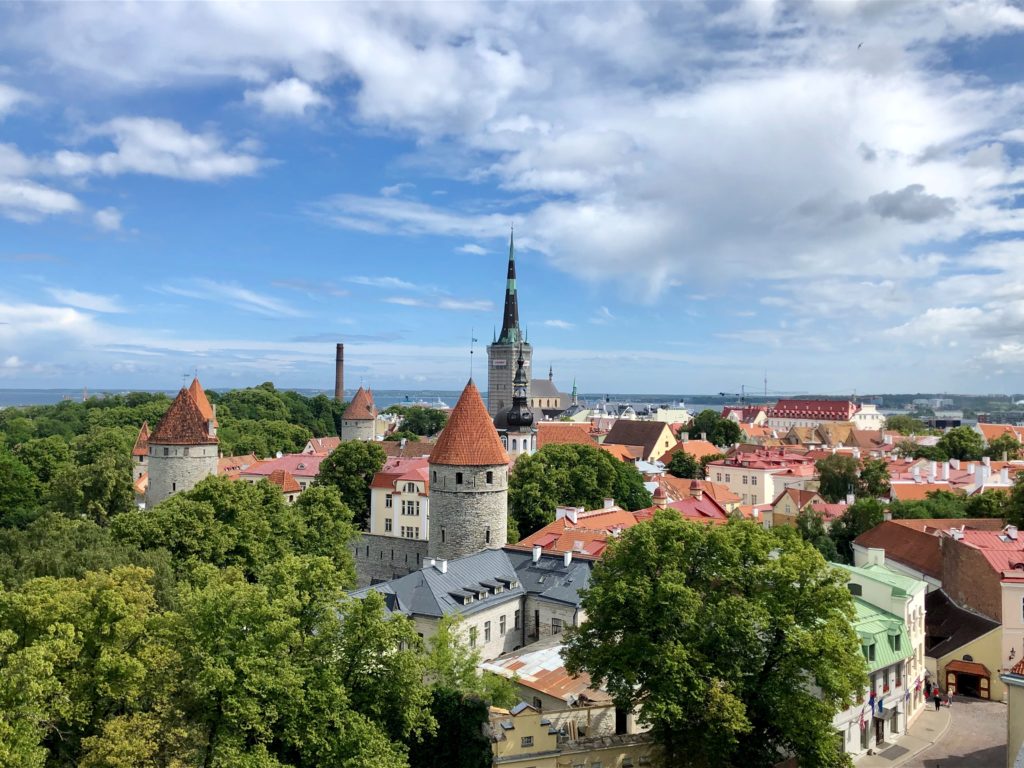 Berlin, Germany
In Berlin, I don't think you would say it's a green city at all if you weren't there and you don't know it really is. They come here for culture, shopping and nature. It is a sustainable city with well-established safe cycling routes. Berlin's parks are often ranked first along with rivers and lakes. My secret sources recommend exploring the city from a kayak or paddle board.
Give Berlin a chance, it's a hipster city, although with its ugly history, but it is behind all its beauties and especially nature.
Budapest, Hungary
Lots of parks, the Danube, trams and beautiful views. This is Budapest. National Geographic has named Budapest a green city that thinks ahead. Anyone who has been here at least once will be happy to return. At the very least, have a good stew and good wine. The activities here are like poppies, just choose.
The largest park in Budapest is Margitsziget. As the name suggests, various festivals take place here.
Kiev, Ukraine
Kiev is one of the most beautiful cities in Europe for me, which is why I am very sorry about what is happening there at the moment. Apart from current events, I recommend visiting Kiev whenever possible. She is amazingly green, calm and totally hipster. It has beautiful sights, low prices for accommodation and food and a cheap metro. I don't know what more to wish for.
Just so that everything returned to normal and we could travel there freely and safely. Because it is a beautiful city and I will gladly return there immediately.
Madrid, Spain
The article concludes with Madrid. I have long considered whether to include it at all or to choose another city instead. I came to the conclusion that he owns the title of green city, even though it may not seem so at first glance. However, there are beautiful parks and up to 80% of the population comes to work by public transport, bicycle or on foot. And that's a really great number!
One of the most romantic parks in all of Europe is the peaceful Retiro Park. They are the lungs of Madrid and the place of many meetings.