Leather shoes are the best you can treat yourself and your feet. In addition, if you take care of such shoes regularly and thoroughly, they will also serve you perfectly for a number of…
Leather shoes are the best you can treat yourself and your feet. In addition, if you take care of such shoes regularly and thoroughly, they will serve you perfectly for many years to come. So how to properly care for leather shoes? You can read this in the following article. 
A natural material that looks luxurious and is also very comfortable . It's skin. Although the purchase price of leather shoes may be much higher, their benefits will convince you to invest in such shoes. In addition, if you take good care of them, they will last you a really long time. And it pays off.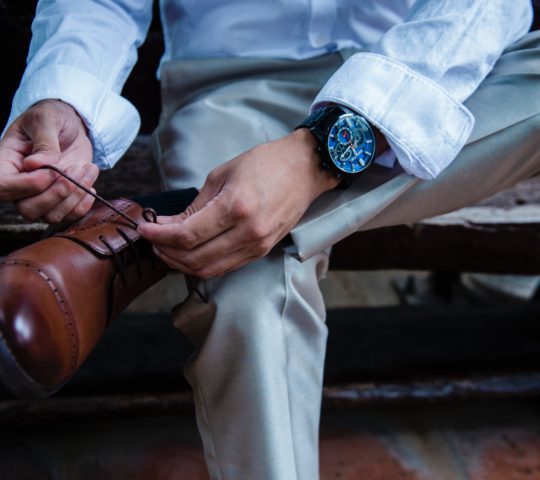 There is no skin like leather
When taking care of your skin, always keep in mind that your skin is not like skin . Slightly different rules apply to the care of smooth leather and different rules apply to the care of cut skin. They will be happy to advise you on how to take care of your leather shoes perfectly during their purchase. In general, however, you can follow our rules below. 
Prevention is the absolute foundation
Caring for new leather shoes begins before you go out with them for the first time. Therefore, treat your shoes to the initial treatment as soon as they bring them home from the store. The first treatment ensures better resistance to water and dirt , and also significantly extends their life . Regular care is simply the most important step if you want to keep your shoes as new as long as possible.
With special nutrition and shine, I will help you with special creams and waxes , which you can easily buy in shoe stores. Apply these products to the shoes with a sponge or soft cotton cloth. 
In terms of impregnation, spray impregnation is intended for all skin types . This easily and simply prevents water penetration and the deposition of unwanted impurities. Any further maintenance or cleaning will be much easier thanks to the previous impregnation.
Caution: For cut leather shoes, choose special products designed for them or consult an expert. Never use creams to care for cut leather shoes, as you would damage them irreversibly.
Don't forget the impregnation
Even though the shoes are just resting in the shoebox and waiting for their season, they are unfortunately getting older. The skin dries slowly and the impregnation evaporates. Therefore, it is very necessary to repeat the impregnation from time to time , even if you are not using the shoes.
Impregnate the shoes every time you feel that the surface of the shoes is starting to soak up water droplets. Manufacturers of various impregnating agents most often state that liquid impregnation should be repeated every 14 days. For wax impregnations and impregnations in the form of pastes, a new application once every 6 weeks is sufficient.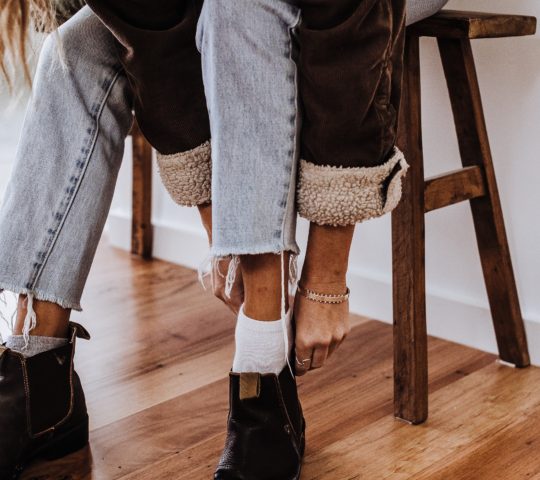 Gently clean the shoes
Always try to clean soiled leather shoes as soon as possible . With impregnated shoes, it is much easier to recognize. In this case, it is usually enough to tap the shoe and the dirt will ride over the surface. Wipe larger dirt very gently with a damp cloth . For cut leather, a special rubber for velor and suede can help you clean. 
Avoid soaking your skin
It is well known that the skin does not like too fast moisture changes . Therefore, try to avoid these changes. Never wash leather shoes and protect them from plenty of water .
If leather shoes get wet, for example due to rain, let them dry slowly. Never dry leather shoes for heating or direct sunlight . The skin would dry quickly, harden and crack. It could easily be devalued there.
As mentioned above, if any large dirt appears on the leather shoes, lightly clean it with a clean damp cloth . Be really careful to make the cloth squeezed enough. Too wet a rag could hurt leather shoes rather than get rid of dirt.
Care for shoes with natural leather soles 
Have you bought leather shoes that have a sole made of natural leather ? Such shoes are primarily intended to be worn indoors. However, in the summer you will definitely want to wear them outside as well. 
At a time when you are not just going from the car to the office and back again, we recommend having such shoes tripped with a rubber sole . This is guaranteed to increase the life of the sole, even if you are hit by unexpected rain.
However, if you want to retain the benefits such as lightness and breathability that an unpriced natural leather sole brings, but you also want to wear such shoes outside, it is important to treat the sole with a special and extra strong impregnation . This is the only way to prevent it from getting wet and prolong the life of the entire shoe.
Get a turnbuckle
At the very end of our article, we have one great tip for you on how you can keep your leather shoes beautiful for a little longer. You can get a turnbuckle, for example, at a discount on Gentlemanstore.cz .
Don't have your leather shoes on your feet? Then it's good to have them on so-called tensioners . The best turnbuckles are made of cedar wood . The size of the tensioner should copy the size of the shoe. Therefore, definitely do not use the same tensioners on children's leather shoes and leather shoes for adults. A quality tensioner helps maintain the original shape of the shoe, gently dries it and prevents it from deforming .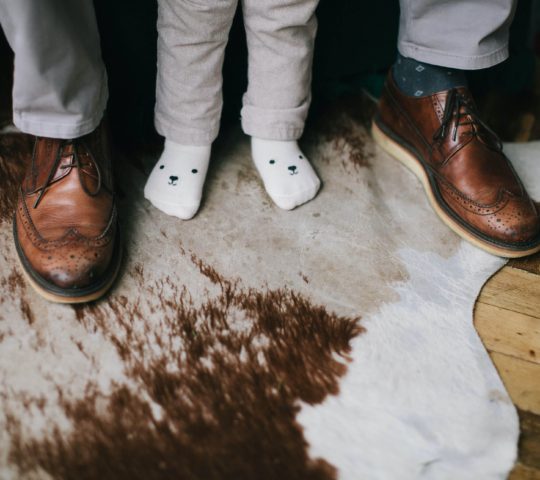 We hope that our advisor has helped you and that you will now know how to give your leather shoes the ideal care.