In general, there are various types of bed linen with different materials. One of them is made of silk. We know that silk is a type of fabric that tends to be expensive. No wonder, if this fabric is synonymous with luxury.
Benefits of Silk Sheet
Prevent Wrinkles
Sheets with silk fabrics can minimize wrinkles on the face, this is because sheets made of silk are not easily folded and form a folded texture which is eventually printed on the skin, especially on the face. Silk fabrics can help maintain moisture and moisture in facial skin, prevent allergies due to mites or fungi, and are safe for acne-prone skin.
Prevents Tangle
Silk fabrics should minimize friction which can cause split ends. If you sleep on a silk cloth, you won't wake up with your hair messy and blooming like a lion.
Makes Temperatures Cooler Naturally
Using silk sheets will let your body heat out and can be absorbed properly. Silk material can also condition the body temperature to remain stable no matter whether the night is quite hot or too cold. Silk sheets can help you sleep more comfortably without feeling too hot or cold.
Can Reduce Allergies
Silk sheets are perfect for those of you who have problems with allergies. Both skin and respiratory allergies. Try to use this type of bed sheet to reduce your allergies such as itching or sneezing. Some people who have a history of allergies have proven to feel more comfortable using this sheet, especially if you have a history of asthma. Silk bed linen is highly recommended. This is because silk is a natural hypoallergenic material.
Overcoming Skin Problems
If you have problems with your skin such as rashes, sunburn, or eczema, then using silk sheets can be the solution. Silk is light and soft so it doesn't hurt inflamed skin. Silk also provides natural moisture to the skin. The skin will feel softer and moisturized when you wake up.
Improved Sleep Quality
Using silk bed linen has been shown to improve sleep quality . Several studies reveal that people who sleep better are those who use silk sheets. Although the price is quite expensive, this sheet can provide various benefits for health and beauty.
How to Wash Silk Bed Sheet
In washing sheets made of silk , it should not be careless. There are two ways to wash it, first by hand or manually, the second using a washing machine.
Washing Silk Bed Sheets by Hand
Make sure the silk sheets don't fade
Fill a washing jar or bucket with warm water and a safe, silky liquid shampoo. Don't forget to keep an eye on the measurements.
Add the sheets and soak for a few minutes, then rinse under cold running water. Make sure all detergent and softener are gone.
To dry it, do not squeeze the silk sheet. This is because it can stretch the fibers to damage the shape of the clothes.
Alternatively, you can use a towel to help dry it. Place the silk sheet on the surface of the towel, roll up the towel to remove any remaining water.
Do not use a tumble dryer, as the heat will shrink the silk fabric.
Don't dry it in direct sunlight and just let it dry
Washing Silk Bed Sheet with Washing Machine
Before washing using a washing machine, you need to check the washing instructions for bed linen on the care label before applying this method.
Put in silk sheets and don't mix them with clothes
Use a safe and gentle shampoo according to the dose
Choose a low temperature and washing program for delicates in your washing machine
Do not dry them in the dryer and dry them the same way you wash them by hand.
Just like before, don't dry it directly in the sun but just let it dry.
Silk Sheet Storage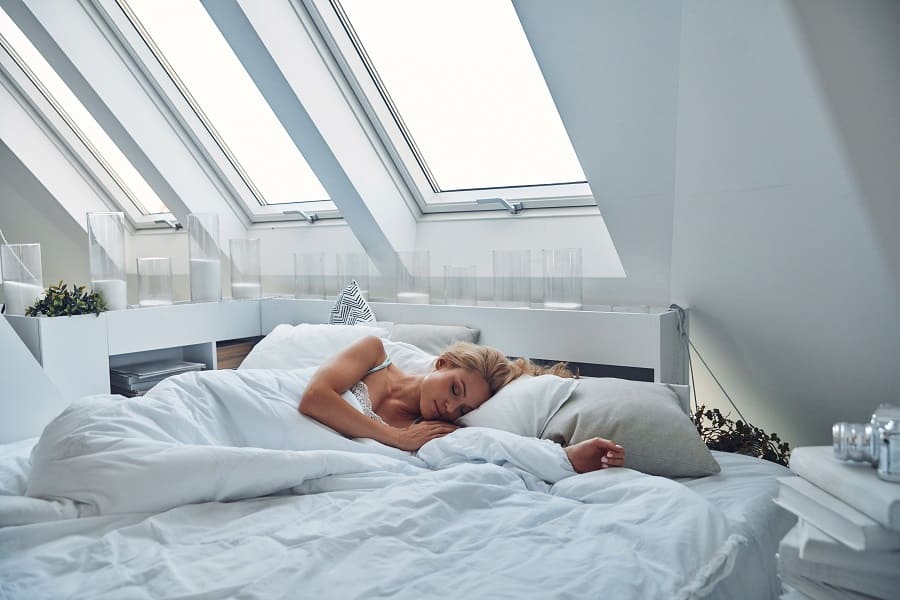 To store silk sheets, you must pay attention to a dry and not humid storage location. It is recommended to store it hanging rather than folded. To be more secure, you can store it by wrapping it in cotton . Avoid wrapping with plastic because it can cause mold. Check out Silk Bedsheet at lilysilk.com
Types of Silk Fabrics
Silk also has various types. The following is additional information about the types of silk on the market.
charmer
Charmeuse is a kind of soft light fabric. Often considered satin. It has a glossy side and one side a matte finish. This type of silk is perfect and goes well with dresses. scarf, and smooth lus.
Dupion
It is a dense, plain weave of double yarn with a bright, textured appearance . This type of silk is strong, durable, and shiny. Dupion is suitable as an elegant gown, or a bridal attire.
Organza
It is an open woven fabric with a subtle sheen. Although the material is thin, this type of fabric is strong and durable. Stiff and bright making it perfect for collars, headscarves, face coverings and evening wear.
Habotai
This silk fabric is soft and light. Habotai is a plain weave fabric with a smooth and glossy finish. The weight of this fabric ranges from 5mm to 8mm and is a classic silk used for lining but can also be used to make shawls, underwear or summer blouses.
ghost
Tussah silk is made of short, coarse fibers. This fabric is light and airy and has a texture similar to Dupion. This fabric is suitable for shirts, dresses and trousers.
Satin Sutra
It is a precious pure satin with a luxurious feel. This fabric has a glossy surface that is smooth to the touch and exudes an alluring luster. Satin made of silk is far superior and is perfect for evening and bridal gowns. It looks very luxurious and glamorous.
Chinese crepe
This fabric is light and soft . It is a plain weave fabric with a soft sheen and a characteristic wrinkled texture. It has two variants, namely Moroccan crepe and crepe georgette. This material is perfect for blouses, summer dresses and underwear.
Those are some of the benefits of silk sheets that you can get. Silk has good absorbent characteristics and will feel cool when used in hot areas. Using silk sheets is very beneficial for health and beauty. To improve the quality of your rest, comfortable bed linen is a top priority that you must have. You can get it at Sleep Buddy. Sleep Buddy has a variety of the latest collections that you can choose according to your room decor.
Shop Silk Bedsheets lilysilk.com